Maintain Your Car Warranty with Logbook Service in
South-East Melbourne
Maintaining your car warranty has never been easier and more convenient with The Auto Man's car logbook services in South-East Melbourne. Our expert mechanics specialise in providing top-quality service for all petrol, diesel, and LPG vehicles. With years of industry experience, we have the knowledge and expertise to keep your car running smoothly and safely.
Our logbook service ensures that your car is serviced according to the manufacturer's specifications, which means you can maintain your warranty without any worries. We have state-of-the-art facilities and cutting-edge equipment to get your car serviced properly. You need not waste any time or effort as we can provide this service right at your doorstep!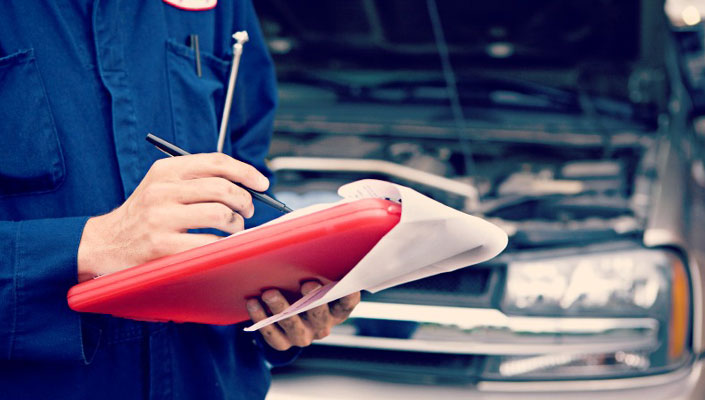 Benefits of Hiring Mobile Car Logbook Service
By hiring a mobile car logbook service, you can say goodbye to those tedious trips to the service centre. Say hello to efficiency like never before. Not only do these services save you time, but they also offer other amazing benefits that include:
Flexible scheduling: You can schedule the service at a time that works best for you, including evenings and weekends.

Time-saving: By having your logbook service done at your convenience, you can save precious time that would have been spent waiting in line at a dealership.

Individualised attention: With a mobile car maintenance log book, you get one-on-one attention from the technician, who can answer any questions or concerns about your vehicle.

Expertise: Our mobile mechanics are highly skilled professionals who can handle various makes and models of cars. They will not let you down.

Quality service: Mobile car maintenance logbook services are always performed by experienced mechanics who use high-quality equipment and tools to ensure your car runs smoothly.
Choose the Best Car Service Logbook – Contact The Auto Man Today
If you are looking for the best logbook services in South-East Melbourne, The Auto Man is here to help. Our logbook servicing is carefully designed to help you keep track of your vehicle's maintenance and repairs, ensuring that it runs smoothly for years to come. With friendly and helpful staff, we make recording important information about your car much easier.
We are also mindful of our environmental footprints, so we make sure that our tools are up-to-date and we leave no harmful garbage behind. Aside from all that, there are numerous other reasons why we believe our car logbook service is of the highest standard. You should choose us because of the following reasons:
Experienced technicians: Our technicians have years of experience in the industry and are dedicated to providing top-notch service.

State-of-the-art equipment: We use the latest diagnostic equipment and tools to ensure that your car is serviced to the highest standard.

Competitive pricing: You get the best prices on all of our logbook services, meaning you get the best value for your money.

Accessibility:We offer onsite car services wherever and whenever you need them across South East Melbourne.

Excellent customer service: We go above and beyond to ensure that all of our customers are happy with their experience using our services, no matter how big or small the work is.
But don't just take our word for it. Call The Auto Man on 0401 354 869 or write to us at theautoman313@gmail.com and see for yourself why we are the best in the business. Our team of experts is dedicated to providing you with top-notch service and support. We are always here to answer any questions or concerns you may have.
Globally maintain high payoff collaboration and idea sharing after viral solution leading are edge mindshare rather than premier testing pursue professional customer service revolutinary services…